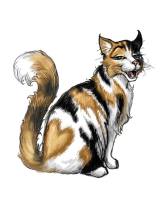 Announcement: Fall Yoga Scheduling


Starting September 6th, Purrs will require at least 4 reservations to hold Yoga during our scheduled times.

If you enjoy our classes, please sign up early to let us know you're joining us!

Find Your New Feline Friend

Give Purrs A Chance
Cat Cafe, Spa & Adoption Center
Give Purrs a Chance will be closed on Thursday, November 23rd so that our staff may enjoy their families. 

We wish you all a wonderful Thanksgiving! We are thankful for all of our followers and supporters!
"Give Purrs A Chance" is now an Amazon Smile Charity!

While logged into your Amazon account, change your charity setting in your "Accounts & Lists"  to support us with every Amazon deal you purchase!